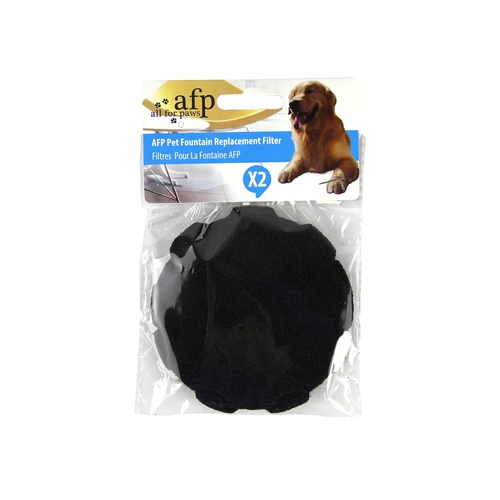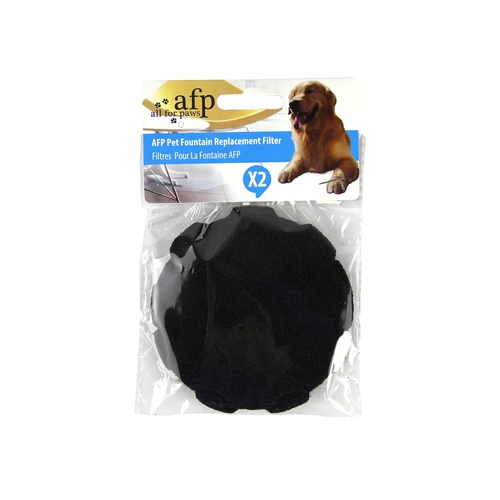 AFP Fountain Fresh
Fresh water contributes to a better health for your dog. With the Fountain Fresh from AFP, your dog can drink fresh, filtered water at any time in the day. The filter is available separately.
Free veterinary advice
Free delivery on orders over £59
More than 10,000 products available
Free returns *
Product Description
AFP Fountain Fresh
The All For Paws Fountain Fresh provides your dog with fresh, flowing and filtered water. The filter system consists of a foam and carbon filter in one. The filter ensures that no dirt, food, hair or sediment ends up in the water. Changing the filter is easy and it is recommended that you do this once a week. The drinking fountain also has LED lighting, making the fountain visible and extra appealing in the dark as well.
Flowing water
Flowing water contributes to a better health for your pet. The flowing water ensures that your dog can see the water properly, which is not always the case for stagnant water. Because the water is constantly flowing, it attracts oxygen. The clean, flowing and oxygen-rich drinking water helps prevent health problems and stimulates your pet to drink more water, which also contributes to a good health.
All For Paws
All For Paws specialise in designing unique and stylish products for dogs and cats. The team behind All For Paws continually strives to design products that meet both the needs of the animals, but also fit the different lifestyles of their owners. All For Paws describe them as functional products with a story and a purpose. All For Paws products are available worldwide and, of course, from Vetsend.co.uk.
Dimensions
25.5 x 21 x 18 cm
Contents
3 litres
Reviews
Have you used AFP Fountain Fresh before? Let us know what you think about this product.
Write a Review