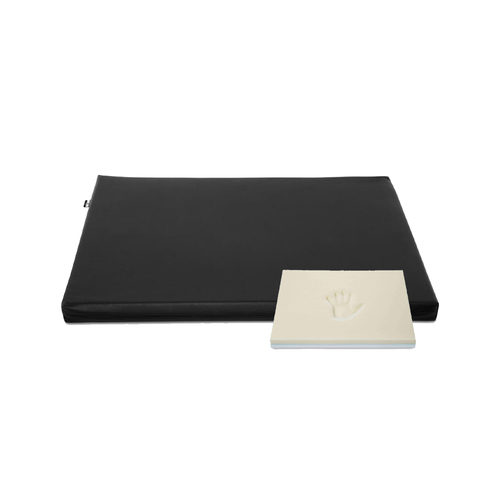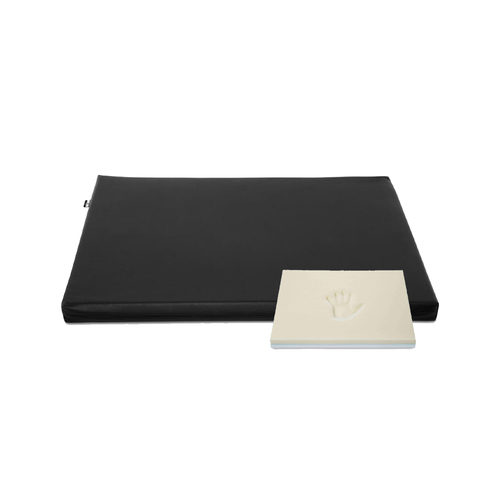 Bia Ortho Mattress
The Bia Ortho Mattress is an orthopaedic pillow for dogs with joint problems. The base of the bed consists of two layers of polyether foam that adapts to the animal's body. The bed has a cover made of black fake leather.
Bia Ortho Mattress - 73 x 50 x 5cm
Bia Ortho Mattress - 59 x 44 x 5cm

£87.25

Bia Ortho Mattress - 73 x 50 x 5cm

£91.50

Bia Ortho Mattress - 85 x 56 x 5cm

£107.95
In stock - Order before 5pm and have it shipped the next working day
Add to Basket
Keep me informed

Free delivery - on orders over £59
Delivery charge: £4.50 on orders up to £59
Free veterinary advice
Free delivery on orders over £59
More than 10,000 products available
Free returns *
Product Description
Bia Ortho Mattress
When your dog lies down on the Ortho Matras from Bia Bed, its weight will be distributed evenly over the pillow. This reduces the pressure on the hips, knees and shoulders. This makes the Ortho Mattress ideal for dogs suffering from arthritis or other joint problems. The bed is covered in a black, fake leather cover that you can easily clean with a wet cloth. Thanks to its dimensions, the Ortho Mattress can also be used in the crate.
There is also an orthopaedic bed available by Bia Bed. This dog bed has raised edges.
Dimensions
59 x 44 x 5cm
73 x 50 x 5cm
85 x 56 x 5cm
105 x 66 x 5cm
118 x 73 x 5cm
Colour
Black
Material
2.5cm poly ether and 2.5cm memory foam (1 piece, no flakes).
What if the Bia Ortho Mattress does not meet your expectations?
For hygiene reasons, the mattress cannot be returned if it has come into contact with your pet. If we find that the returned product is stained, worn, contains hair, smells or has been washed after use, we cannot return the product to you. In this event, it will be donated to a charity (local shelter). As we are often confronted with products that are returned in a less than new condition, we have to apply these rules for fitting and/or returning products.
Reviews
Have you used Bia Ortho Mattress before? Let us know what you think about this product.
Write a Review