Garden animals
You will find a wide range of food and accessories for small wild animals in the garden such as birds, hedgehogs, squirrels and insects. Make your balcony or (city) garden even more attractive for garden animals by creating an animal-friendly environment for them.
Read more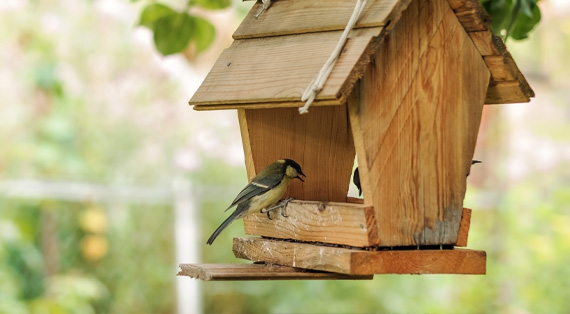 Everything for garden animals
Everything for the health of your garden animal
Small animals living in the garden are mostly looking for a shelter or nesting place, food and, above all, a safe spot. Of course, these animals can take care of themselves, but they are grateful for any additional support. In our range you will  find a large number of feeds for the different animal species, shelter options and other accessories to support wild animals in the garden and on the balcony.
An animal-friendly environment
An animal-friendly balcony or (city) garden has to meet a number of criteria to provide a comfortable environment for these animals. You can offer the animals a water source by putting a bird bath or water bowl in your garden or on your balcony. A wide variety of flowers and plants makes your garden or balcony an attractive place for butterflies, ladybirds and other insects. Shrubs, climbing plants and trees with seeds and fruits make your garden or balcony an attractive place for birds to settle. You can make the animals feel even more at home by placing a hedgehog house, squirrel food or an insect hotel.