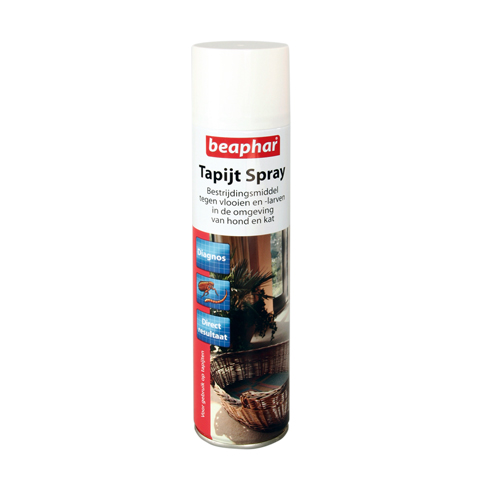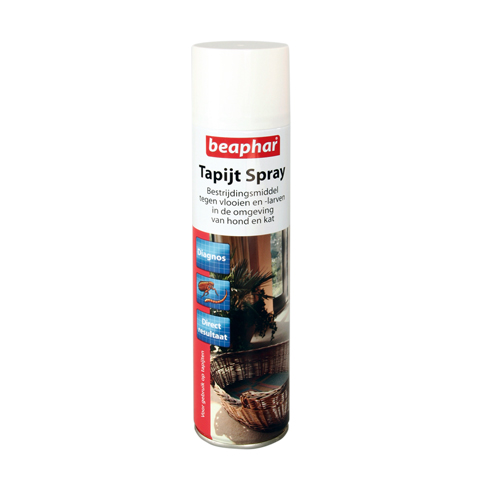 Beaphar Flea Spray
Beaphar Flea Spray helps kill fleas in your dog or cat's immediate surroundings. It can be sprayed onto carpets, beds and any other places that your pet is in frequent contact with.
Beaphar Flea Spray - 400ml
Beaphar Flea Spray - 400ml

£12.05
In stock - Order before 5pm and have it shipped the next working day
Add to Basket
Keep me informed

Free delivery - on orders over £59
Delivery charge: £4.50 on orders up to £59
Free veterinary advice
Free delivery on orders over £59
More than 10,000 products available
Free returns *
Product Description
Beaphar Flea Spray
Beaphar Flea Spray is a product that helps combat fleas and larvae inside your home. Contrary to common belief, 95% of a flea infestation is located in your cat or dog's immediate surroundings and exists in the form of flea eggs and larvae. An infestation can be prevented by treating this area. Beaphar Carpet Spray works for up to 14 days, depending on the severity of the infestation.
Key Feature
Works straight away.
Effective for up to 14 days.
Use
Hold the spray approx. 30 cm from desired area and spray lightly with a swaying movement. Pay particular attention to the places that your pet frequents. If fleas are still present after two weeks, repeat treatment. A full can of spray is sufficient for an area of 20m². Wash hands well after use. Do not use in places that are accessible to children under the age of 4.
Composition
Piperonyl butoxide, Pyrethrins such as cinerins.
Reviews
Have you used Beaphar Flea Spray before? Let us know what you think about this product.
Write a Review