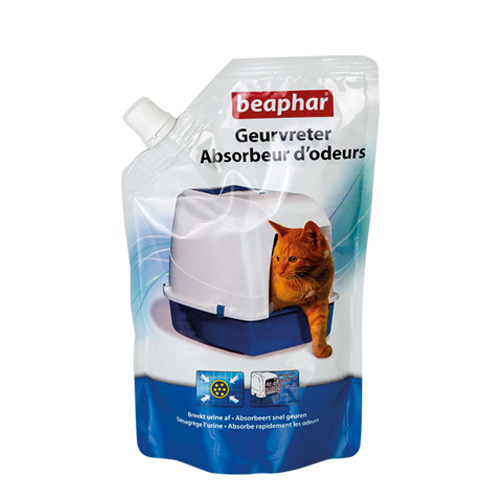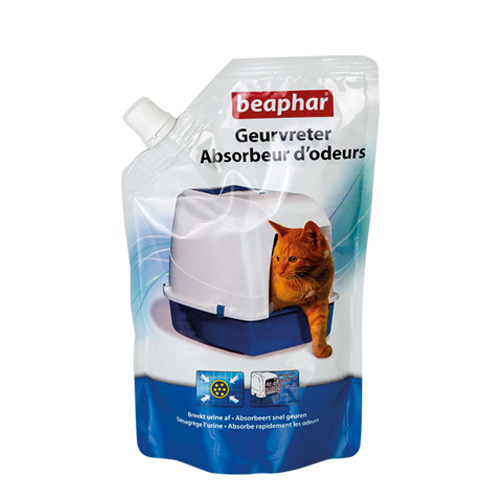 Beaphar Cat Litter Deodoriser
The Beaphar Deodoriser pellets ensure a fresh and hygienic litter tray, are biodegradable and completely safe for cats.
Beaphar Cat Litter Deodoriser - 400g
Beaphar Cat Litter Deodoriser - 400g

£4.95
In stock - ships in 3 days
Due to the new Brexit measures, we're currently unable to ship this product to our customers in the United Kingdom. We're working hard on a solution so you can once again order your favourite products. Thank you in advance for your patience and understanding.

Free delivery - on orders over £59
Delivery charge: £3.95 on orders up to £59
Free veterinary advice
Free delivery on orders over £59
More than 10,000 products available
Free returns *
Product Description
Beaphar Cat Litter Deodoriser
Cat Litter Deodoriser by Beaphar gets rid of litter tray odours forever! Thanks to the unique structure of the product, urine is immediately absorbed and encapsulated to ensure that smells cannot escape. The urine and the odour is subsequently broken down by natural bacteria. This process keeps the litter tray hygienic for longer and will double the life of your cat litter.
Beaphar Cat Litter Deodoriser makes the litter tray smell fresh, is biodegradable and is completely safe for cats.
How to use
Clean the cat litter tray, fill it with your usual cat litter and spread a layer of Beaphar Cat Litter Deodoriser on the top. For one cat, one layer is enough to keep the litter tray free from unpleasant odours for one week. One layer twice a week is sufficient for two cats. Three times a week for three cats, and so on.
Reviews
Have you used Beaphar Cat Litter Deodoriser before? Let us know what you think about this product.
Write a Review
Not used yet but arrived as agreed.
Good service but using my old product at the moment ~ looking forward to putting it into action.