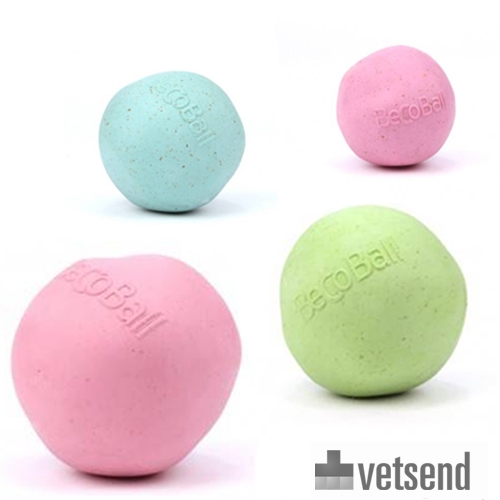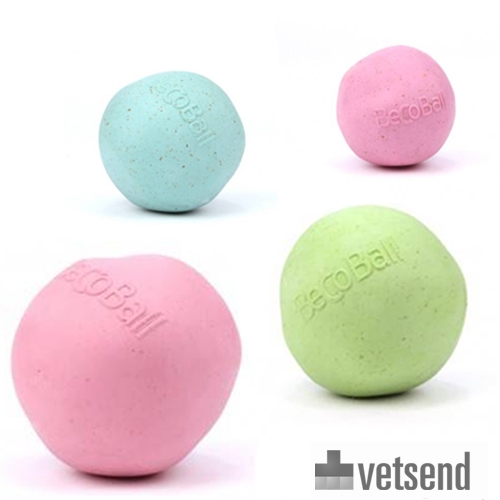 Beco Ball
The Beco Ball from BecoThings is a durable toy for dogs. Thanks to its shape, the ball bounces erratically in all directions. This keeps your dog's interest for hours of fun and games.
Beco Ball - Medium - Pink
£6.75

Beco Ball - Small - Green

£6.75

£6.75

Beco Ball - Medium - Blue

£7.50

Beco Ball - Medium - Green

£7.50

Beco Ball - Medium - Pink

£7.50
In stock - Order before 5pm and have it shipped the next working day
Add to Basket
Keep me informed

Free delivery - on orders over £59
Delivery charge: £4.50 on orders up to £59
Free veterinary advice
Free delivery on orders over £59
More than 10,000 products available
Free returns *
Product Description
Beco Ball
The Beco Ball is a toy for dogs, with an exterior made of rubber. Due to its shape, the ball bounces randomly and unpredictably in all directions, providing extra fun for your pet. This will keep your dog's interest. Because the Beco Ball is hollow, it can also be used as a treat ball. For even more fun, fill the Beco Ball with your dog's favourite snacks.
Beco Pets
BecoThings is now called Beco Pets. The products remain the same, only the name has changed. Beco Pets are a company who are all about sustainability, therefore all products they offer are also eco-friendly. Their products are made of crushed bamboo and rice waste from the food industry in Asia. By adding a natural resin, it's possible to create a wide variety of different shapes without any plastic being used. Thus, Beco Pets products do not contain substances that are toxic or dangerous.
Colours
Sizes
Small: 5 cm diameter
Medium: 6.5 cm diameter
Reviews
Have you used Beco Ball before? Let us know what you think about this product.
Write a Review
Brilliant!! Ball goes in all directions she can play herself
This is fabulous. Her favourite ball. Its slightly flat sided so the ball goes off in all directions when it bounces and goes racing around. Also if she drops it she literally plays for ages on her own chasing it around. Its light so its easy to carry. I'm buying more so i can have them everywhere. Genius.