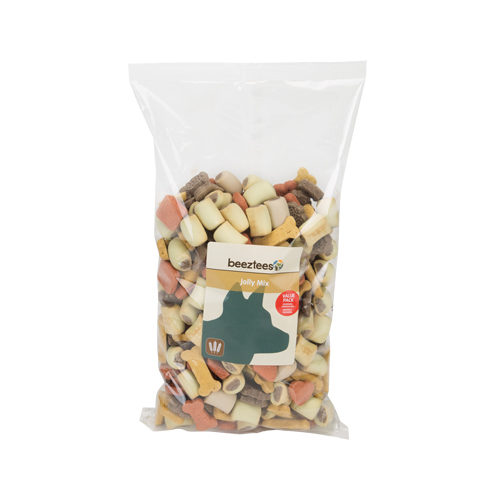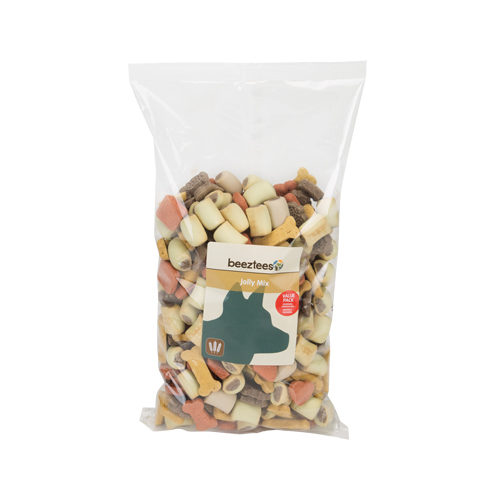 Beeztees Jolly Mix
Beeztees Jolly Mix is a tasty snack mix for your dog. Thanks to the many different types of snack in the mix, your dog will always have a different taste experience. You can give this mix as a treat, but it can also be given as a tasty snack
In stock - Order before 5pm and have it shipped the next working day
Add to Basket
Keep me informed

Free delivery - on orders over £59
Delivery charge: £4.50 on orders up to £59
Free veterinary advice
Free delivery on orders over £59
More than 10,000 products available
Free returns *
Product Description
Beeztees Jolly Mix
Beeztees Jolly Mix is a value pack with all kinds of different snacks. The different ingredients allows your dog to taste all of the different delicious flavours. This will be a real taste sensation for your dog! You can use this mix as a treat, but also as a normal snack.
Contents
1,510 grams
Ingredients
Wheat 85%, meat and animal byproduct, oils and fats, vegetable byproducts, minerals and sugars.
Reviews
Have you used Beeztees Jolly Mix before? Let us know what you think about this product.
Write a Review