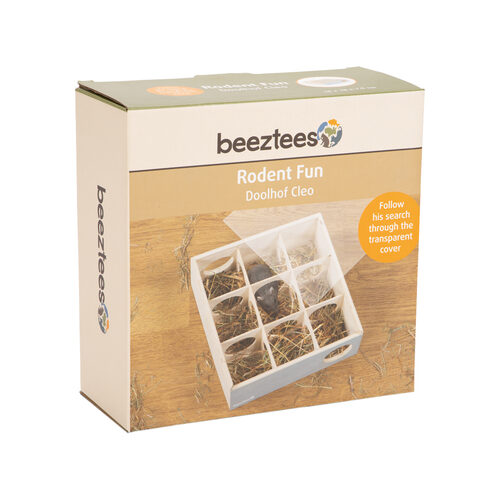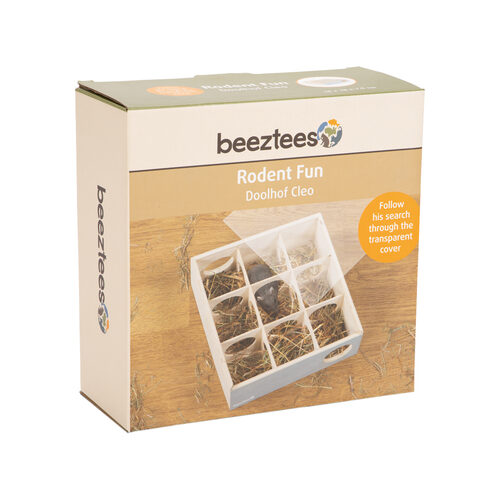 Beeztees Maze Cleo
Beeztees Maze Cleo is a wooden toy for your little rodent in the shape of a maze.
Get 5% off with promo code: MADNESS4821
Beeztees Maze Cleo - 18 x 18 x 7,5 cm
Beeztees Maze Cleo - 18 x 18 x 7,5 cm

5% discount

£10.95
Shipped after 2 working days
Add to Basket
Keep me informed

Free delivery - on orders over £59
Delivery charge: £4.50 on orders up to £59
Free veterinary advice
Free delivery on orders over £59
More than 10,000 products available
Free returns *
Product Description
Promotion
Product Description
Beeztees Maze Cleo
Get your little rodent thinking with this wooden maze from Beeztees. You can fill the maze with hay or another treat so that your rodent can also rest and sleep in this maze.The maze is made of wood and has a mint green colour. At the beginning and end there is a hole for your rodent to crawl through.
Properties
Small maze for rodents
With 9 boxes
Made of wood
Colour
Mint green
Size
18 x 18 x 7.5 cm
Promotion
Don't miss out! Cyber Monday week is here.
Looking for a way to spoil your pet? You'll find the best promotions and deals at Vetsend during our Medpets Madness week!
You can now get all daily supplies with a 5% discount. Use the code; MADNESS4821
(valid from November 29 to December 5)
Reviews
Have you used Beeztees Maze Cleo before? Let us know what you think about this product.
Write a Review