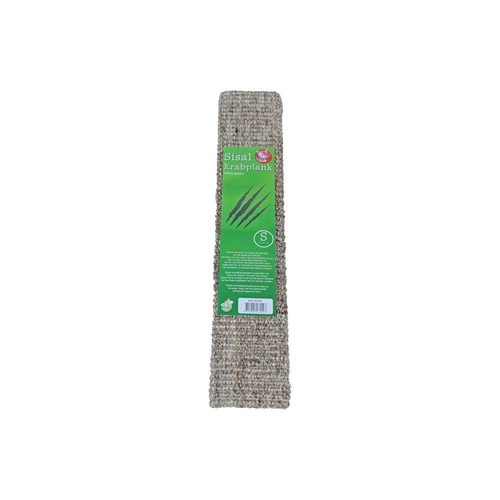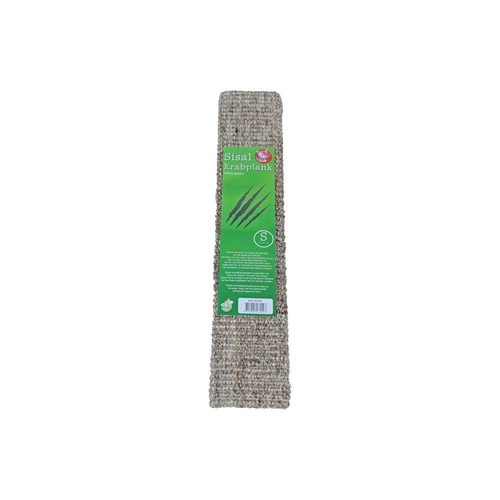 Free Mystery Box
Boon Sisal Scratching Plank with Catnip
The Sisal Scratching Plank has catnip and is covered with a layer of sisal fibre. These are natural and long-lasting fibres, allowing cats to enjoy the plank for longer. Thanks to the catnip, the plank is extra appealing to cats, making them less interested in your furniture.
Get a free mystery box by spending a minimum of £39*
Boon Sisal Scratching Plank with Catnip - 46cm
Boon Sisal Scratching Plank with Catnip - 46cm

Free Mystery Box

£5.75

Boon Sisal Scratching Plank with Catnip - 63cm

Free Mystery Box

£7.95
In stock - delivery: 2-4 working days
Add to Basket
Keep me informed

Free delivery - on orders over £59
Delivery charge: £3.95 on orders up to £59
Free Vetsend Mystery Box
Free delivery on orders over £59
Delivery: 2-4 working days
Free returns *
Product Description
Promotion
Product Description
Sisal Jabo Scratching Plank
This scratching plank off Gebr. de Boon will have a great appeal for your cats and is high quality. The plank contains natural catnip, which ensures that your cat will love digging its nails into this plank. This will prevent your cats from scratching your furniture. Cats have a natural urge to sharpen their nails and will enjoy using this plank to do so. This scratching furniture is covered with natural sisal fibre, a strong and long-lasting fibre. Sisal is a natural, robust fibre that helps your cat to sharpen its nails and remove loose parts. The plank can be laid flat on the floor or attached to a wall using the screws included. The scratching plank should be attached at approximately 30cm from floor level. Please note: The colour may vary from the image above.
Variants
This scratching plank is available in 2 different sizes
Scratching plank dimensions
Jabo: Length 46cm, width 8cm, thickness 2cm
Jabo super: Length 63cm, width 15cm, thickness 2cm
Materials
Plank covered with sisal with a layer of catnip underneath it
Promotion
World Animal Day at Vetsend!
Get a free Mystery Box by spending £39*
If you ask us, the best day of the year is World Animal Day! It's almost 4 October, so you might want to start thinking about how you want to celebrate this special day. Does your pet need a new place to sleep? Or will a bunch of new toys and treats make your buddy the happiest boy or girl? World Animal Day is the perfect opportunity to give your pet some extra love. At Vetsend, we're joining in on the fun with a mystery box! This box contains a variety of items that your dog or cat will absolutely love!
Get your own free mystery box by spending a minimum of £39 (*excl. shipping fees) on our website! The offer is valid from 28 September to 4 October (while stocks last).
Reviews
Have you used Boon Sisal Scratching Plank with Catnip before? Let us know what you think about this product.
Write a Review