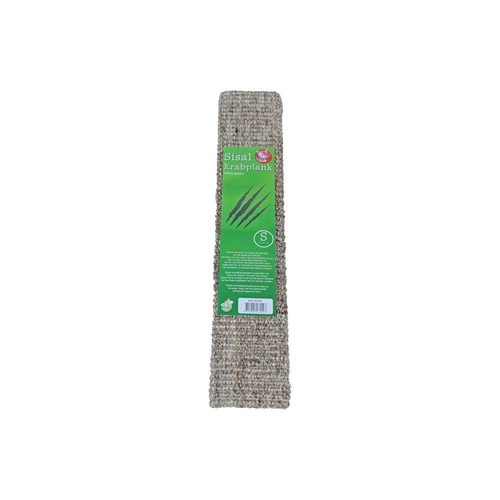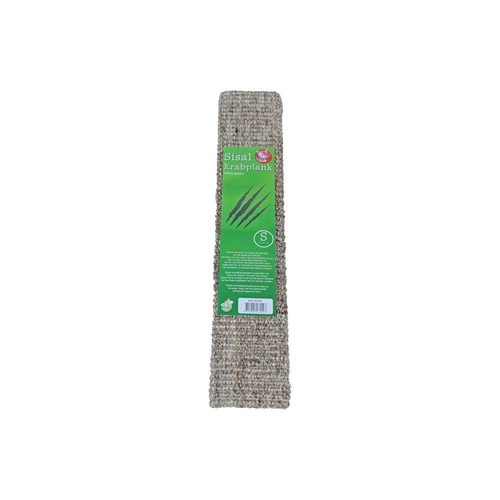 Boon Sisal Scratching Plank with Catnip
The Sisal Scratching Plank has catnip and is covered with a layer of sisal fibre. These are natural and long-lasting fibres, allowing cats to enjoy the plank for longer. Thanks to the catnip, the plank is extra appealing to cats, making them less interested in your furniture.
Boon Sisal Scratching Plank with Catnip - 46cm
Boon Sisal Scratching Plank with Catnip - 46cm

£8.50

Boon Sisal Scratching Plank with Catnip - 63cm

£11.75
In stock - Order before 5pm and have it shipped the next working day
Add to Basket
Keep me informed

Free delivery - on orders over £59
Delivery charge: £4.50 on orders up to £59
Free veterinary advice
Free delivery on orders over £59
More than 10,000 products available
Free returns *
Product Description
Sisal Jabo Scratching Plank
This scratching plank off Gebr. de Boon will have a great appeal for your cats and is high quality. The plank contains natural catnip, which ensures that your cat will love digging its nails into this plank. This will prevent your cats from scratching your furniture. Cats have a natural urge to sharpen their nails and will enjoy using this plank to do so. This scratching furniture is covered with natural sisal fibre, a strong and long-lasting fibre. Sisal is a natural, robust fibre that helps your cat to sharpen its nails and remove loose parts. The plank can be laid flat on the floor or attached to a wall using the screws included. The scratching plank should be attached at approximately 30cm from floor level. Please note: The colour may vary from the image above.
Variants
This scratching plank is available in 2 different sizes
Scratching plank dimensions
Jabo: Length 46cm, width 8cm, thickness 2cm
Jabo super: Length 63cm, width 15cm, thickness 2cm
Materials
Plank covered with sisal with a layer of catnip underneath it
Reviews
Have you used Boon Sisal Scratching Plank with Catnip before? Let us know what you think about this product.
Write a Review