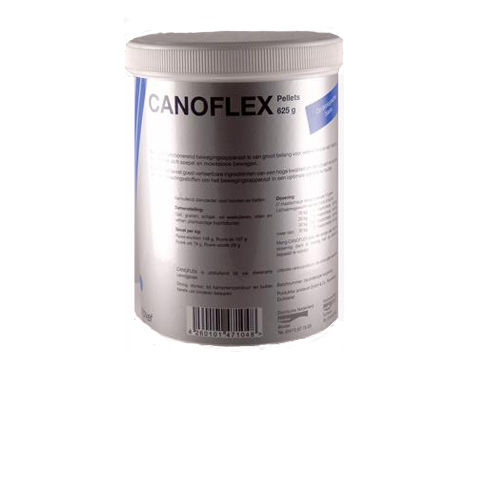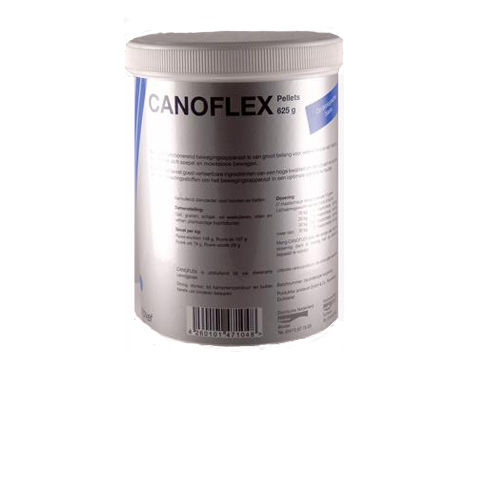 Canoflex pellets
Canoflex pellets promote the functioning of dogs' joints. The Glycosaminoglycans in Canoflex contribute to the elasticity of the muscles. Pressures caused by jumping and running are more effectively absorbed in this way.
Canoflex pellets - 625g
Canoflex pellets - 625g

While stocks last!

£61.50
Only 1 available
Add to Basket
Keep me informed

Free delivery - on orders over £59
Delivery charge: £3.95 on orders up to £59
Free veterinary advice
Free delivery on orders over £59
Delivery: 2-4 working days
Free returns *
Product Description
Canoflex pellets
Canoflex is a food supplement for dogs and supports the stabilisation and recovery of connective tissue structures. The Glycosaminoglycans in Canoflex ensure that nutrients are transported to their destination. These substances contribute to the functioning of the joints. The Glycosaminoglycans give the joints elasticity, making the joints more resilient to the pressures of jumping and running. The pellets of Canoflex contribute to your dog's ease of movement.
Contents
625 grams
Storage advice
Store Canoflex in a cool and dry place at 5-25°C.
Reviews
Have you used Canoflex pellets before? Let us know what you think about this product.
Write a Review