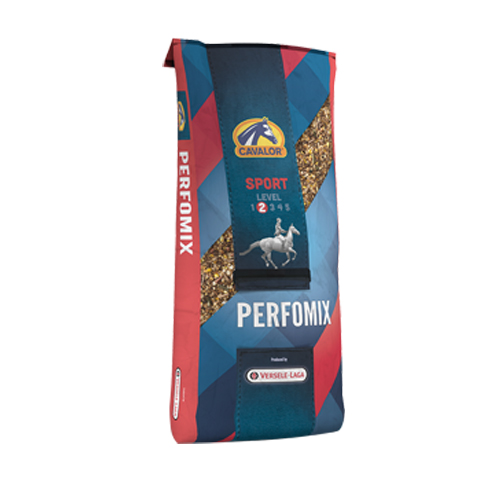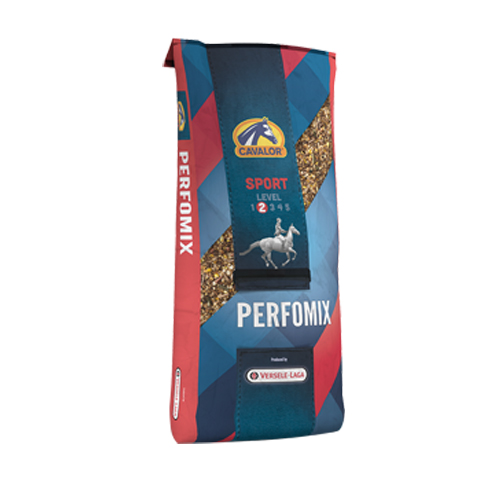 Cavalor Performix
Cavalor Performix is a fully balanced sports mix for active horses. This feed can be given alongside the horse's daily hay ration. The composition of the feed, with its increased copper, zinc and manganese contents, ensures that your horse's joints, skeleton and tendons are well-supported when your horse is under extra strain.
Cavalor Perfomix - 20kg
£20.25
In stock - ordered before 8pm, same day dispatch
Add to Basket
Keep me informed
Free delivery - on orders over £59
Delivery charge: £3.95 on orders up to £59
Professional veterinary advice
Free delivery on orders over £59
Choose from over 10,000 products!
Free returns *
Product Description
Cavalor Performix
Cavalor Performix is a balanced sports mix for active horses. It can be given alongside the daily amount of hay that you usually give your horse. Cavalor Performix contains all elements that active recreation and competition horses need.
Key features
Contains quality cereals, high-quality proteins, fats and easily digestible fibre sources.
With increased Cu (copper), Zn (zinc) and Mn (manganese) contents for the joints, the skeleton and the tendons.
Presence of live yeasts for a good digestion, and also contributes to reducing the risk of colic.
Use
Always give Cavalor Performix daily alongside plenty of hay (at least 5 kg). The daily ration depends on the performance level, breed and roughage ration.
Composition
Barley flakes, oats, wheat feed, flax seed hulls, expanded maize, expanded barley, cane molasses, maize bran, sunflower seed feed, flax seed, palm kernels, wheat gluten feed, barley, soya oil, alfalfa, soya feed (produced with genetically modified soya), fructooligosaccharides, sodium chloride, broken oil seeds, calcium carbonate, soya bean hulls (produced with genetically modified soya), spelt bran, wheat, palm oil, maize gluten feed.
Reviews
Have you used Cavalor Performix before? Let us know what you think about this product.
Write a Review