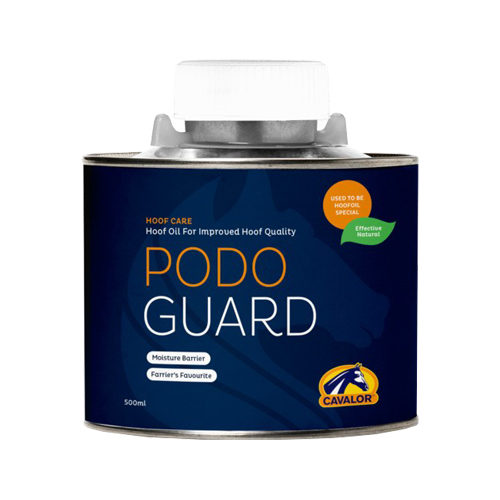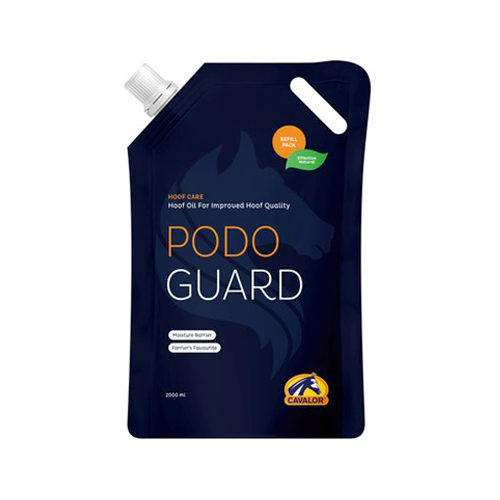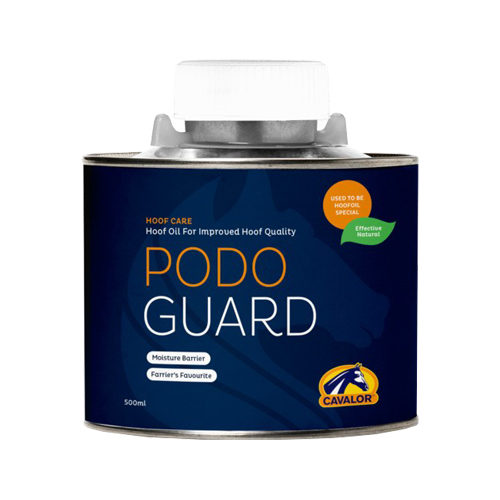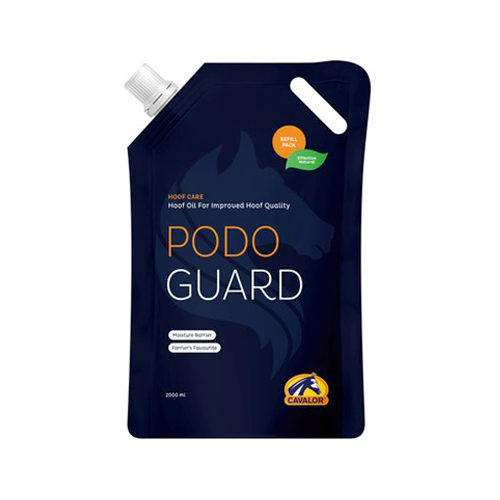 Cavalor PodoGuard
Cavalor PodoGuard is a nourishing oil that improves hoof quality and stimulates hoof growth. The unique formula perfectly nourishes and moisturises the hooves of your horse.
Cavalor PodoGuard - 500ml
Cavalor PodoGuard - 500ml

£17.95

£50.50
In stock - ships in 3 days
Add to Basket
Keep me informed

Free delivery - on orders over £59
Delivery charge: £4.50 on orders up to £59
Free veterinary advice
Free delivery on orders over £59
More than 10,000 products available
Free returns *
Product Description
Cavalor PodoGuard
Cavalor PodoGuard consists of a combination of two oils. The nourishing oil is absorbed throughout the entire hoof, improving the hoof quality and stimulating hoof growth. The essential oil has a bacteriostatic effect which helps to keep the hoof healthy.
Characteristics
A hoof oil that contributes to improved hoof growth and hoof quality
Essential oils with a bacteriostatic effect, resulting in a healthier hoof
Nourishing oils that spread through the hoof, aiding the recovery of cracked hooves and stabilise the moisture levels
Use
Clean the hoof before applying the Podoguard oil. Apply a couple of times per week to the outside of the hoof.
Contents
Reviews
Have you used Cavalor PodoGuard before? Let us know what you think about this product.
Write a Review