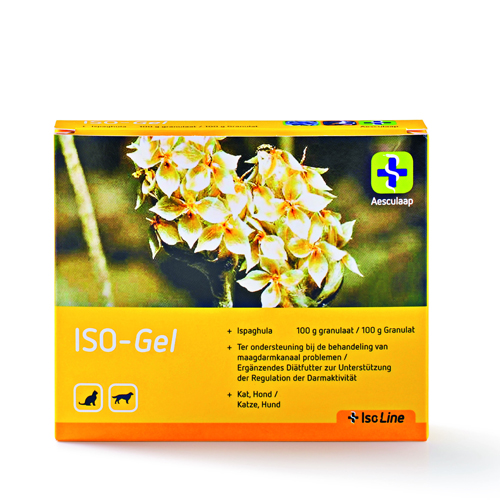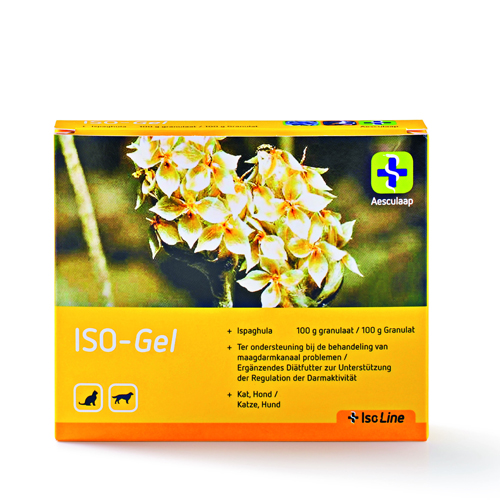 Isogel
IsoGel can be used to regulate the bowel functions of dogs or cats suffering with acute diarrhoea or constipation.
In stock - ships in 3 days
Due to the new Brexit measures, we're currently unable to ship this product to our customers in the United Kingdom. We're working hard on a solution so you can once again order your favourite products. Thank you in advance for your patience and understanding.

Free delivery - on orders over £59
Delivery charge: £4.50 on orders up to £59
Free veterinary advice
Free delivery on orders over £59
More than 10,000 products available
Free returns *
Product Description
IsoGel is a fibre-rich pet food supplement.
Recommended for:
Because of its ability to regulate bowel function, Isogel can also be used to accelerate bowel movements.
Dosage:
These doses are suggestions and can be adapted to individual needs.
Dog: 2-5 3 ml teaspoons, 1 to 2 x daily.
Cat: 2 3 ml teaspoons, 1 to 2 x daily.
Administration:
Mix with food.
Period of Use
Recommended period: 1-2 weeks. Your veterinarian may alter this after consultation.
Content
100g
Composition
90% Ispaghula, E223, E127, E218, E216 and phosphorus. E- nummers are allowed aids in the European Union. IsoGel is gluten-free and does not contain calories.
Reviews
Have you used Isogel before? Let us know what you think about this product.
Write a Review
I needed isogel for my dog to supplement her other medication for IBD. After a long search on the internet I found vetsend. They were the only company I could find to sell it. The item arrived quickly and I'm very happy - as is my dog!