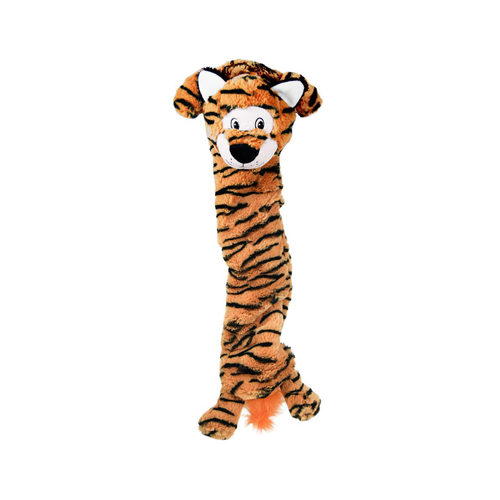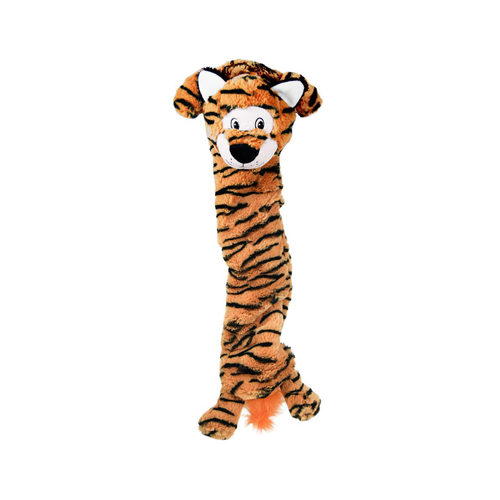 KONG Jumbo Stretchezz
The KONG Jumbo Stretchezz are tugging and fetching toys for dogs. These toys can be stretched to a total length of 75 cm. To stimulate play, squeakers and crackling noises have been added over the entire length of the toy. Available in three variants: lion, tiger and snow leopard.
KONG Jumbo Stretchezz - Snow Leopard
KONG Jumbo Stretchezz - Tiger

£13.75

KONG Jumbo Stretchezz - Snow Leopard

£16.75
In stock - ordered before 8pm, same day dispatch*
Add to Basket
Keep me informed

Free delivery - on orders over £59
Delivery charge: £3.95 on orders up to £59 Be noticed: delayed delivery possible due to corona
Be noticed! Delayed delivery due to corona
Free delivery on orders over £59
Choose from over 10,000 products!
Free returns *
Product Description
KONG Jumbo Stretchezz
Stimulate your dog's hunting and playing instincts with the extra long Stretchezz from KONG. Fully stretched, this toy is 75 cm long. Three squeaking and crackling sounds have been added to the tiger, lion and snow leopard. This provides even more entertainment. You can use the Jumbo Stretchezz for tugging and fetching games with your dog.
Variants
Dimensions
75 cm
Reviews
Have you used KONG Jumbo Stretchezz before? Let us know what you think about this product.
Write a Review