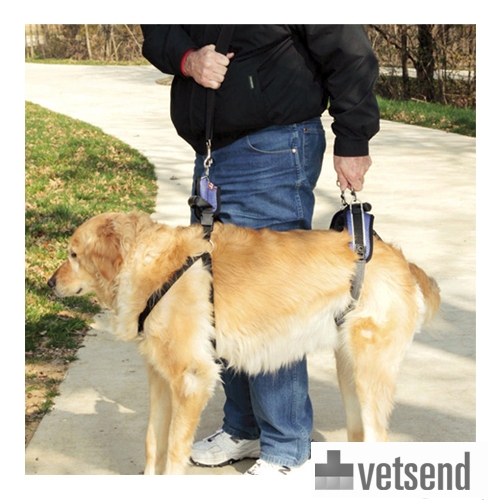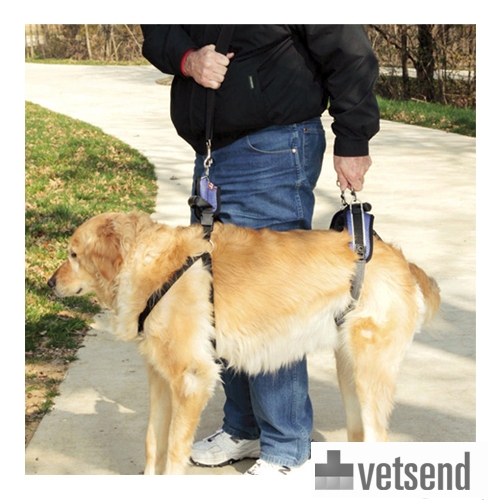 Solvit Carelift - Dog Carrier
The Carelift provides support for dogs that are unable to get up the stairs, jump into the car, support themselves on a slippery floor or just for extra support on walks. It is also very suitable for dogs recovering from an accident or from surgery.
Solvit Carelift - Front and Rear Section - Small - Red
Solvit Carelift - Rear Section - Small - Red

£19.75

Solvit Carelift - Rear Section - Medium - Brown

While stocks last!

£31.25

Solvit Carelift - Rear Section - Large - Blue

£32.50

Solvit Carelift - Front and Rear Section - Small - Red

£31.25

Solvit Carelift - Front and Rear Section - Medium - Brown

£59.50

Solvit Carelift - Front and Rear Section - Large - Blue

£61.75
In stock - ordered before 8pm, same day dispatch
Add to Basket
Keep me informed
Free delivery - on orders over £59
Delivery charge: £3.95 on orders up to £59
Professional veterinary advice
Free delivery on orders over £59
Choose from over 10,000 products!
Free returns *
Product Description
Elderly, injured or disabled dogs sometimes need extra support when walking, so Solvit have developed the Carelift. This is a harness that buckles around the dog's fore- and hindquarters, allowing you to lift while walking, supporting your dog and relieving pressure. You can use this harness for the forequarters, the hindquarters, or for the entire body.
Unique design that works in 3 ways
The unique design of the Carelift gives support at the top of the hips and around the abdomen, providing the dog with comfort and ensuring that he or she will experience less stress when compared with conventional harnesses (which lift only at the hips or abdomen). This full body variant offers additional support for the entire body and can be worn throughout the day. There is a special protective part to fix under the dog's belly, which can be removed for females. This part can also be removed to wash or can be used for male dogs. The full body variant can be separated into a front and rear part, which can then be used individually. However, the front section is only available in the full body combination. The harness for the rear can be ordered separately.
4 lifting methods:
Rear section, in combination with the adjustable strap or handle
Front section, in combination with the handle
Front and rear with adjustable shoulder strap
Front and rear with the handle.
The enclosed leaflet contains detailed instructions on how the Solvit Carelift should be fitted to your dog.
It's important to know how to measure your pet properly to ensure that you purchase the right size. The How to determine the right size for my pet article offers insight and tips on the best way to do this!
| | | | |
| --- | --- | --- | --- |
| Size | Chest (A) | Waist (B) | Weight |
| Small | 31 - 66 cm | 31 - 61 cm | 3 - 16 kg |
| Medium | 61 - 84 cm | 48 - 79 cm | 17 - 32 kg |
| Large | 79 - 117 cm | 68 - 94 cm | 32 - 59 kg |
What if it doesn't fit?
Please note that as we often receive returned products that are dirty and/or worn, we apply the following conditions for trying on and/or exchanging the Carelift. If a Vetsend employee receives a Carelift that is dirty, stained, worn, smells, contains animal hair or has been washed after use, we reserve the right not to refund money to your account. In this case, the item will not be returned, but donated to a local animal shelter.
TIP: In order to prevent getting animal hair on this product or the product getting dirty, we recommend putting a T-shirt on your pet when trying it on.
Reviews
Have you used Solvit Carelift - Dog Carrier before? Let us know what you think about this product.
Write a Review
The purchase of this harness was the third attempt to enable our 9 y/o GSD to get mobile and allow toilet activity. We had tried other types. This allows him to urinate and defecate without any problems He has DM, so his back end isn't too good, the rear handle allows me to control and assist him for toilet. He hasn't been one to allow handling around his legs, thus we find it a lot easier and less stressful if two of us fit it. In and out of the car has not had any problems. Top job.
I bought this harness for my 13 year old Old English Sheepdog,as he has just started to struggle with his back legs getting in our people carrier car & going up steps at the Groomers,he is over 40kg & so I bought the Large size,I found it really easy to put on & adjust & Blue was quite happy wearing it for the 1st time on his walk. I could of just bought the back part,but with him being a large dog,I thought it would be better with both parts,when he does need a hand getting up. I'm really pleased with this product & it was a good price as well.
this is a smashing item! easy to help lift you dog! the sizing ordered was M, due to size & weight, but felt that a S, would have been suitable! when lifting the back end, it does gape, even though all straps are secured as per instructions, but does really help! the front harness needed to be padded as buckles dig in a bit! but otherwise, an excellent item to help lifting our dog!
We have purchased back part of this harness and we are very happy with this product. It's vary sturdy and well made but also comfortable for our dog. The belly strap has a specially designed plate that ensures that if you using it on a male dog it doesn't hurt his "bits" and makes the lift comfortable. We are going for hydrotherapy with our dog and ladies working there have taken details about this harness as its better then the one they have been using. Absolute blessing for our situation . Thank you for making these.
Put this on my dog for fitting (adjustment of the straps to fit him so ready for use when needed). On tighten the strap under the girth, one of the plastic buckles broke. the buckles are quite flimsy and not robust at all. Have requested a refund.
Vetsend delivered this product super fast. And to be blunt this item could not have arrived sooner for us. Being able to gently support our dog had saved her from numerous falls and already we can see small improvements. Thanks team