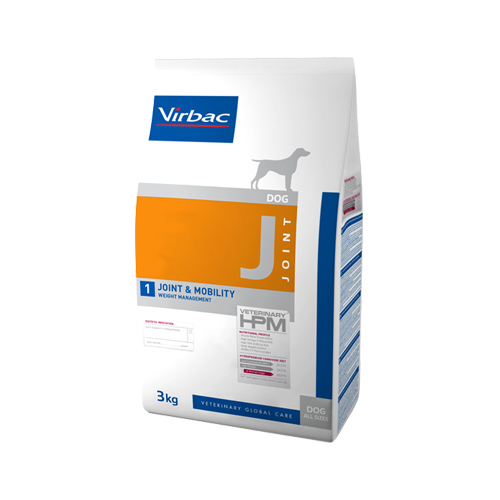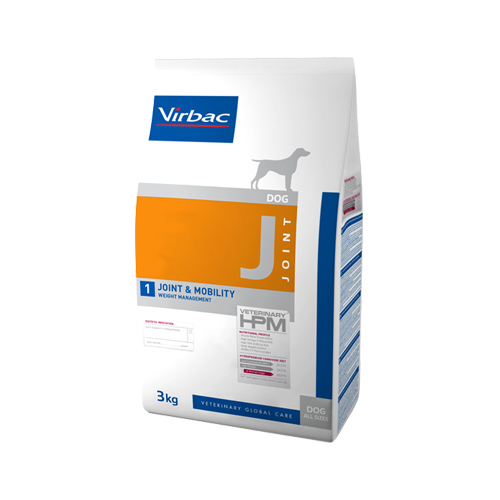 Veterinary HPM Clinical Diet - Joint for Dogs (Previously VetComplex Joint Articulation)
Free veterinary advice
Free delivery on orders over £59
Delivery: 2-4 working days
Free returns *
Product Description
Please note: This item has recently been renewed. Previously, this item was called VetComplex Joint articulation, which has now become Veterinary HPM Clinical Diet - Joints. This change also includes a change in composition.
Veterinary HPM Clinical Diet - Joint
Virbac Veterinary HPM Clinical Diet - Joint is designed for dogs with joint conditions. This clinical diet helps repair and protect the articular cartilage. This diet also stabilises your dog's weight, as obesity is a predisposing factor for osteoarthritis.
Not suitable for:
Joint Articulation Dog should not be used in dogs on a low-protein diet due to illness (e.g. kidney failure).
Key features:
Flavour is ensured by the high content of animal products and by the fact that the fat is cold-coated, a process exclusive to Virbac.
Low energy density helps to keep weight under control, and ensures that energy is released evenly so the dog feels sufficiently full after eating.
A selection of fats ensures optimum contribution of essential fatty acids Omega-3 (EPA) and Omega-6.
Protein content is high and ensures optimal physique, with an emphasis on lean body mass and muscle support.
Soluble and insoluble fibres contribute to more rapid satiety and also to better digestion.
Sepiolite helps to protect the mucous in the digestive tract which may sometimes be affected by anti-inflammatory drugs.
Minerals such as calcium, calcium density, phosphorus and magnesium, and vitamins A and B promote strong bones and increase the resistance of tendons and ligaments.
The amount of phosphorus present in and absorbed by the digestive system is controlled by the raw materials, and chelation caused by the ingredient chitosan. This food is also suitable for older dogs.
Vitamin E, selenium, and tomato lycopene form a complex antioxidant that protects the body's cells against ageing.
Composition Veterinary HPM Clinical Diets - Joint
Dehydrated protein (pork and poultry), rice, bean hulls, hydrolysed protein, lignocellulose, linseed, fish oil, whole pea, potato starch, animal fat, mineral salts, psyllium fibre, fructo-oligo-saccharides, chitosan, chondrotin sulphate, pasteurised lactobacillus acidophilus.
Composition VetComplex Joint Articulation:
Dehydrated meat, maize, bean pods, wheat, fish oil, animal fat, full fat soya, beet pulp, flax seed, maize proteins, wheat bran, fructooligosaccharides, chondroitin sulphate, chitosan, tomato powder and minerals. Antioxidants: CE additives. No artificial colourings or flavourings.
Reviews
Have you used Veterinary HPM Clinical Diet - Joint for Dogs (Previously VetComplex Joint Articulation) before? Let us know what you think about this product.
Write a Review