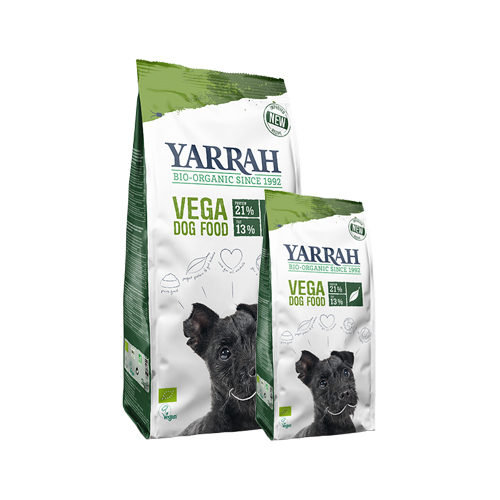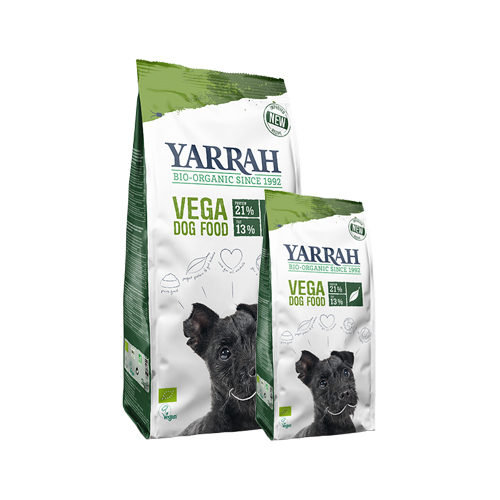 Free Frisbee
Yarrah - Dry Dog Food Vega Bio
Yarrah Dog food Vega is a vegetarian/vegan dog feed. This food is 100% organic and meat-free food for adult dogs.
Yarrah - Yarrah Dog Vega Baobab and Coconutoil - 2 kg
Yarrah - Yarrah Dog Vega Baobab and Coconutoil - 2 kg

Free Frisbee

£12.25

Yarrah Dry Dog Food Vega Bio - 10kg

Free Frisbee

£50.25
In stock - ordered before 8pm, same day dispatch
Add to Basket
Keep me informed
Free delivery - on orders over £59
Delivery charge: £3.95 on orders up to £59
Professional veterinary advice
Free delivery on orders over £59
Choose from over 10,000 products!
Free returns *
Product Description
Promotion
Product Description
Yarrah - Dry Dog Food Vega Bio
Yarrah - Dog Food Vega is a dry food for adult dogs. The 100% organic food provides a complete meal with tasty vegetarian ingredients for adult dogs. This vegetarian and vegan food contains no meat or animal derivatives.
The vegetarian variant was developed by Yarrah because some dogs have problems with animal proteins. This food can also help to resolve certain skin and coat problems, while digestive problems (due to gastrointestinal disorders) can also be reduced. In addition, some dogs may exhibit aggressive or hyperactive behaviour after eating meat, and vegetarian food seems to have a positive effect.
'Better Life' hallmark
Yarrah is the first (organic) pet food brand awarded a full three stars by the Better Life hallmark (Beter Leven Keurmerk). This hallmark was introduced in 2007 by the Dutch Animal Protection Foundation with a view of improving the wellbeing of animals used for consumption.
Packaging
Dry food available in 2 and 10 kg bags.
Nutrition:
1-5 kg - 40-120 grams
5-10 kg - 120-190 grams
10-25 kg - 190-350 grams
25-45 kg - 350-515 grams
45-70 kg - 515-700 grams
Composition:
Wheat, soya beans, maize, sunflower seeds and wheat semolina from controlled organic cultivation with added minerals and brewer's yeast.
Promotion
Reviews
Have you used Yarrah - Dry Dog Food Vega Bio before? Let us know what you think about this product.
Write a Review
Brill sorted out a ten year problem
My 11 year old dog has suffered upset and squeaky tum all of her life, try every sensitive food on market, yarrah was recommended to me, been on it 8 months tum problem gone after 2 weeks lost a pound (needed too!) energy of a 4 year old, also as a vegan myself is great to know I'm not adding to more cruelty, had a vet check last week, in Brill health, I add veg and veggie gravy to mix it up,