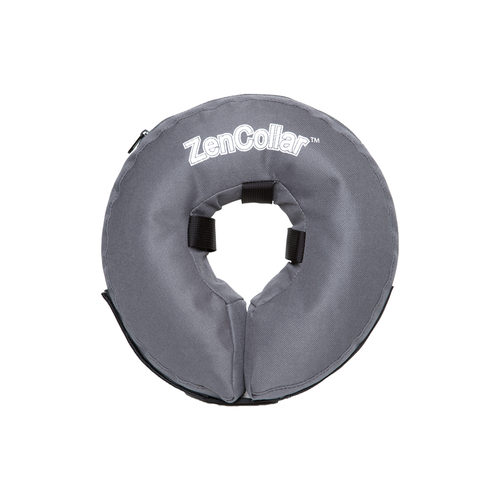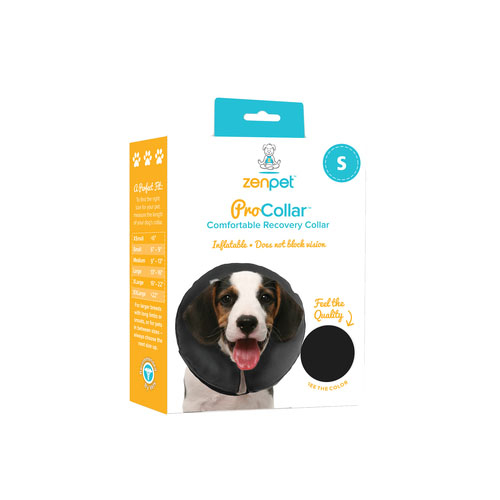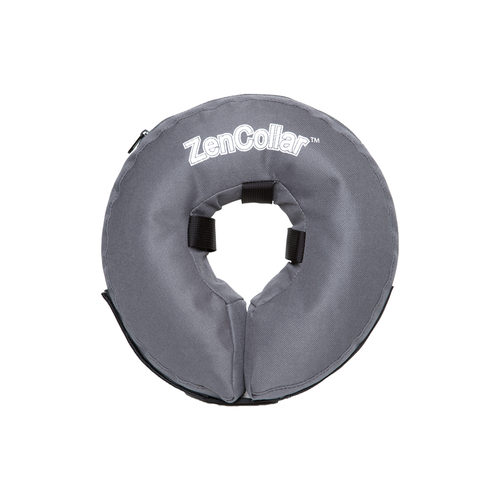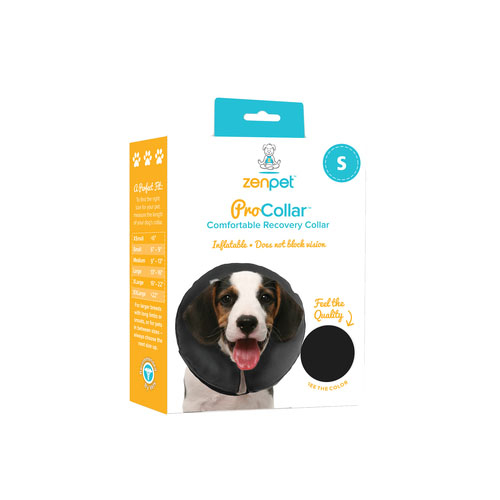 ZenPet Pro Collar
The ZenPet Pro Collar is an inflatable recovery collar that protects your recovering pet. The collar is comfortable and does not obscure your pet's vision. The cover around the inflatable collar is made from durable, light-weight and breathable material, The collar is also machine washable.
ZenPet Pro Collar - XS
£16.25

£19.50

£20.50

£25.95

£29.25

£34.50
In stock - Order before 5pm and have it shipped the next working day
Add to Basket
Keep me informed

Free delivery - on orders over £59
Delivery charge: £4.50 on orders up to £59
Free veterinary advice
Free delivery on orders over £59
More than 10,000 products available
Free returns *
Product Description
ZenPet Pro Collar
The ZenPet Pro Collar is a comfortable inflatable recovery collar for your cat or dog. The collar is available in six different sizes. The cover around the inflatable collar is made from durable, light-weight and breathable material. You can also wash the collar in the washing machine. The collar will not obscure your cat or dog's vision. The ZenCollar is held in place by inserting the pet's everyday collar through the the ZenCollar's three inner rings. Please note that the ZenPet Pro Collar does not fully protect your pet; some areas, such as your pet's legs and feet, can still be reached in some cases.
Sizes
In order to make sure that you are ordering the right size for your pet, it is important that you measure your pet properly. In the article How do I know what size my pet needs?, we give you tips on how best to measure your pet.
| | | |
| --- | --- | --- |
| Size | Neck circumference | Breed |
| XS | less than 15 cm | Kittens & cats, Yorkshire terrier, Chihuahua, mini pincher |
| S | 15 - 25 cm | Cats, Chih Tzus, maltese, Australian silky terrier, Jack Russell, sheltie |
| M | 25 - 33 cm | Pug, Boston terrier, spaniel, beagle, basenji, French bulldog |
| L | 33 - 45 cm | Border collie, Australian shepherd, bulldog, basset hound, harrier, coonhound, boxer |
| XL | 45 - 66 cm | Rhodesian ridgeback, Labrador, golden retriever, Rottweiler |
| XXL | > 56 cm | Great Dane, mastiff, Newfoundlander, Bernese Mountain Dog |
What if the ZenPet Pro Collar doesn't fit?
Please note, because we are often confronted with products that are returned in dirty and/or worn condition, we apply the following rules for trying on and/or returning the ZenPet Pro Collar. If the Vetsend employee finds that the ZenPet Pro Collar is dirty, stained, worn, smelly, contains animal hair or has been washed after use, they reserve the right not to refund you. In these cases, we will not return the ZenPet Pro Collar to you, but instead send it to a charity (local shelter).
Reviews
Have you used ZenPet Pro Collar before? Let us know what you think about this product.
Write a Review
Pleased that I found the Zen Collar . No issues with my dog wearing it for about 5 nights. Looping a collar adds security . Will definitely recommend this . Thank you
So much kinder than the Elizabethan collar!
It was essential that he was fitted with the clear plastic 'cone-type' Elizabethan collar by the vet, to stop him licking a wound but, poor Charlie couldn't turn around easily and was walking into things, he couldn't easily eat or drink and even got food caught inside the plastic cone. I bet that was distressing! So, I ordered the Zen Pet Pro collar and what a difference it made to his quality of life! Now fully recovered I've put it in the cupboard and hope there won't be a 'next time' but, if there is, I know that he needs to be kept safe but thankfully he'll have the Zen Pet Pro and not those awful cone-thing!