Dental care for pets
Dental care is not only important for humans, but for pets too. Aside from trauma (breaking), dental plaque and tartar can cause dental problems in dogs, cats and horses. Good dental care can prevent serious problems and pain for your pet. Read all about good dental care for your dog, cat, horse or rodent here.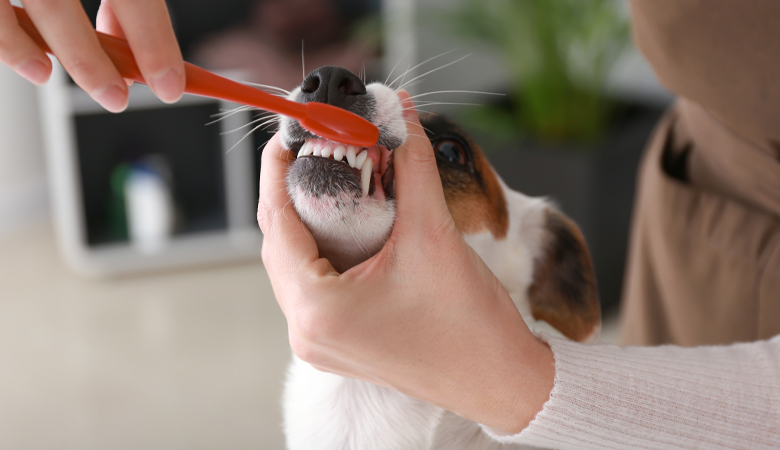 Dental problems
Dental problems in cats and dogs, aside from trauma (breaking), are often caused by plaque and tartar. Plaque is a barely visible layer that is constantly formed on the teeth. It consists of food residue, mucous and bacteria. If plaque is not removed, it turns into tartar. You can help to remove your pet's plaque, but tartar can only be removed by your veterinarian.